Services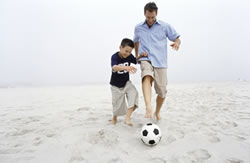 As a valued patient at Poole Chiropractic you can feel confident knowing that you have a personal heath advocate who really cares about your overall well-being. We treat people of all ages from infants to the elderly.
**Because Dr. Poole believes in the importance of chiropractic care at an early age, he makes it affordable for his patients to bring in their whole family.
Our Services
Nutritional Supplements
Weight Loss/Detoxification Products
Pain Management Products
Orthopedic Pillows
Ultrasound Therapy
Exercise Instruction
Injury Prevention Consulting
Sit Safe & Back Safe Certified
Work related injuries
Auto Accidents, slip and fall and other personal injuries
Orthopedic Pillow Information: Ultima 2000, The Ultimate Cervical Pillow
We sell these pillows at our office. The Ultima 2000 is different from any other pillow on the market because it's scientifically engineered to provide correct anatomical support whether sleeping on the back or the side! This pillow is also constructed differently. The patented design includes an innovative high-tech internal sculpting of the side panels combined with a unique center design, which allows the neck to be supported and the head to lie at its proper angle whether sleeping on the back or the side.
**We accept most insurance that covers Chiropractic Care (we file the claims for you).